Forums/ The 7th Continent/ Equipment and After Sales

3 posts
Hello

As some of you have noticed, in the "Classic Edition" version of The 7th Continent sold on the online store, as well as in the extensions in independent sets, the identifiers of the cards do not have the same numbers as on cards from KickStarter versions (Black and White collector boxes).
This little message simply tells you that:
The lists of cards with their identifiers have been corrected and updated in the Download section.
Direct link to PDF file
Good game !

Firebird

(Phoenixeux sur TT)
[DV



] [OG



*

] [LG

] [CD+SI


] [SI

] [CD



**] [SI+TS en cours]
*[Histoire-T7C

] **[Pénitence

+Funéraille

]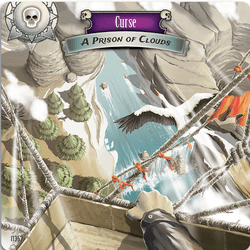 I noticed the Devourers set (F) and Roots (J) sets got renumbered as P & Q respectively for retial.
Just out of curiosity are there any differences on the cards? Maybe the retail cards are not showing the worm/root figurines but icons/standees instead?
I'm not sure at 100% but it seems that only the ID is different, for a internal usage.
For exemple, it's important for the after-sale service to know directly which box the player has purchased.
It's maybe important for the quality control in the production process, too.

Firebird

(Phoenixeux sur TT)
[DV



] [OG



*

] [LG

] [CD+SI


] [SI

] [CD



**] [SI+TS en cours]
*[Histoire-T7C

] **[Pénitence

+Funéraille

]
Forums/ The 7th Continent/ Equipment and After Sales

3 posts