Forums/ The 7th Continent/ 2nd Kickstarter Campaign

2 posts
I've just bought a 2nd Edition Rookie+Full Gameplay pledge off eBay: when the base game arrives in the next couple of days (the pledger has split wave delivery), how can I tell if the set has the fixed, reprinted cards or not?

If it does not have the fixed cards, can I contact someone to get a replacement set?
--
Mind The Gap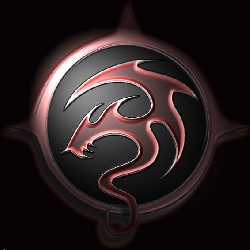 Hello :)
Check this
Update #67
:
Update #67"
wrote:
[...]
These production errors, even if they are annoying, should not stop you from enjoying the copy of The 7th Continent that you have already received. We have decided that the best compromise in terms of time/cost/quality is to have these new cards sent during wave 2 along with the other content.

Therefore, if you were meant to receive all of your rewards in Wave 2, your package will include all the new cards.

If you have already received all of your rewards in wave 1, you'll have the opportunity to request that these replacement cards be sent to you in Wave 2 at no additional charge. Information about how to do so will be included in a future update.
[...]
As you bought a Rookie Pledge, you just have to wait for your replacement set in Wave 2 (the seller must change is delivery address in the pledge manager to put yours, of course).
In case of problem :
kickstarter@seriouspoulp.com
or
https://the7thcontinent.seriouspoulp.com/en/after_sales/

Firebird

(Phoenixeux sur TT)
[DV



] [OG



*

] [LG

] [CD+SI


] [SI

] [CD



**]
*[Histoire-T7C

] **[Pénitence

+Funéraille

]
Forums/ The 7th Continent/ 2nd Kickstarter Campaign

2 posts