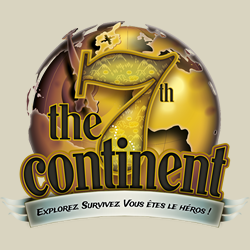 NB Posts : 4
Created :
Last visit :
User signature :
2/12

Sorry if I can't see how I'm the one wrong or if this has been reported already (did a search).
On the "ESE" Flying Net I'm able to count
7 rope connections on the moon ring
and
8 rope connections on the flower ring
, nevertheless the result card
states that you should cut the
.
Am I missing something?
Thanks let's wait and see :D
Sorry if this is the wrong place for this subject

Although I didn't get to use the AR part of it, the music player is simple and right to the point.
Nevertheless I have a remark/request, not sure if this have to due with the app particular coding/programing but it only plays if it's "open" and it doesn't let the screen go into sleep-mode.

Wouldn't it be possible to have it keep playing the soundtrack if "minimized" or while the screen goes into sleep-mode? In order to save battery, like the un-official app does.
Estoril, Portugal living the curse of summer days outside while working inside.