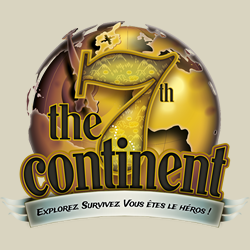 NB Posts : 2
Created :
Last visit :
Confirmé sur le KS :

Jamie "WhelpSlayer" Johnson Collaborateur Il y a 20 minutes
->Another Question: Does this mean we will be getting duplicates for ALL the cards, or just the action cards?
ALL the cards :)

Ré-impression de toutes les cartes, jamais vu un service client comme celui-ci, un grand bravo !
En sortant les cartes du plastique j'ai bien vue la différence de couleur entre les 4 cartes malédictions et le reste car j'était au courant et que j'ai fait un focus dessus.
Par contre j'ai joué 4-5 heures ce week-end, et pas a un seul moment j'ai vu ou pensé a regarder la couleur des cartes.
A moins d'être déja orienté triche ou de jouer avec un spot de stade de foot au dessus du deck d'action, c'est impossible de les différencier.
edit: pour mon cas je parle des 4 cartes spécifique a une malédiction, les cartes

n'ont pas de couleur différente.