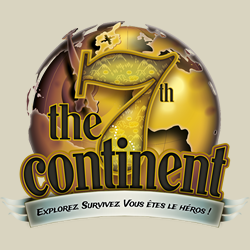 NB Posts : 2
Created :
Last visit :
Thanks guys!

@FantasyJunky: I used an airbrush with Vallejo airbrush primer. But before I owned an airbrush I always used the Citadel primer from Games Workshop. It's a bit of an expensive can but atleast I know what kind of product I use. Other guys from my local gaming group use cheaper primers from local carstores, so maybe you can try that out. I'm always a bit scared my models are being f*cked up.

The best way is to just start and paint, thin the paint down and if something goes wrong it easy to paint over it. I'm looking forward to your first results!

Cheers.
Hey guys,
Yesterday I had my first game in with a couple of friends and my oh my what a day it was. We all had a great day and after playing for 14 hours we had to stop because we couldn't keep our eyes open. We played with the mini's I had painted the last few days and I just wanted to show them of...
Cheers
7th continent
by
D C
, on Flickr