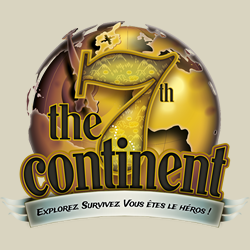 NB Posts : 2
Created :
Last visit :
fmgs31
wrote:
A maximum of one single copy of each item per account would be nice.
That would be most fair indeed. Although that wouldn't prevent people from making multiple accounts. But then again, it would provide an extra obstacle for people wanting to purchase multiple items for the purpose of reselling.
From the email:

"We will be putting extra production copies of The 7th Continent up for sale on our online shop as from mid-July, the time to take an inventory of our stocks present at the different logistic center warehouses, as well as finishing the processing of any final after-sales requests.

These are copies that we ordered from the manufacturer as early as November 2017, before we tallied up the final volumes from the pledge manager.

These "Collector" base boxes, expansions and game accessories will be available for sale whilst stocks last, which will vary for each geographical area. These same geographical areas may also influence when products become available.

We'd ask you to be patient if copies are not immediately available in your region. We will obviously send an email to all newsletter subscribers, each time it does."

So, basically, expect the store to be available somewhere in July and even then it depends on the geographical location you're in if and when there will be stock.

Personally, I was lucky enough to get 7C from someone for the amount he paid during the KS. I'm only missing the extra expansions besides the explorer bundle, so I'm really only interested in those. I hope there are some (enough?) available at the time the store goes live. I also really hope SP will put some mechanism in place to prevent people from ordering large quantities at once, since that would make it real hard to get anything at all.