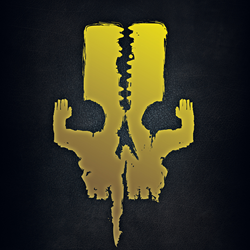 NB Posts : 5
Created :
Last visit :
Cool!
So waiting is the only thing left, before I get to play this masterpiece...

Thanks, Bruno!
Hi everyone,
Not sure whether new late backers will get their copy of the base game or not.
To quote the KS update:
..., the reopening of the Pledge Manager will also allow those who did not participate in the campaign to purchase a Base box, expansions and/or game accessories. These production surplus copies will be proposed within the limit of available quantities, with a delivery in wave 2.
(
Link
)
Now:
Is the "limit of available quantities" reached? Does anyone know? Or would the CrowdOx pledge manager have blocked the option for obtaining a base game once it reached the limit?

Will everyone who pledged for a base game (including late backers like me) for sure receive the base game?
I backed mid July 2018 and am indeed someone who did not participate in the original campaign.
Ok cool.
Thought for a second the Stretch Goals would come separate from the 'base games', if you know what I mean.
Hi everyone,

On the 19th of July I reopened my pledge to add a Veteran Pledge and the "Explorer" Bundle (expansions) to my Survivor Pledge.
So: I actually have a Rookie Pledge there (Survivor+Veteran).

Will I still get all the Strech Goals, unlocked during both earlier campaigns. Or will I only get the Strech Goals unlocked during the WGU,MCD-campaign?

Thanks a lot for your help!

EDIT: also sent a message via 'Contact' to be sure my question will be answered. :)