Forums/ Unofficial "Fan-made" extensions/ Do-it-yourself & Painting

1 post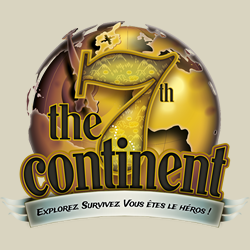 Hello,
What bothered me was that the cards in the box slid back and forth or fell over when you wanted to flip to the right card to get it out of the box.
To prevent this, I glued corrugated cardboard to the bottom of the card box. Since then I can leave more space in the box and leaf through the cards more easily.
To make this work, you need half corrugated cardboard - smooth on one side and wavy on the other.
In my case the boxes are 20.7 cm long and 8.4 cm wide. The strip you cut should be the same length as the box, but can be narrower. I attached the corrugated cardboard strip to the bottom of the box with double-sided adhesive tape.

Hallo,
mich hat gestört, dass die Karten in der Box hin und her rutschten oder umfielen, wenn man zur richtigen Karte blättern wollte, um sie aus der Box zu holen.
Um das zu verhindern, habe ich Wellpappe auf den Boden der Kartenbox geklebt. Seitdem kann ich mehr Platz in der Box lassen und leichter durch die Karten blättern.
Damit das funktioniert, benötigt ihr halbe Wellpappe - auf der einen Seite glatt, auf der anderen wellig.
Bei mir sind die Boxen 20,7 cm lang und 8,4 cm breit. Der Streifen, den ihr zuschneidet, sollte genauso lang sein wie die Box, kann aber schmaler werden. Den Wellpappestreifen habe ich mit doppelseitigem Klebeband am Boden der Box befestigt.
Forums/ Unofficial "Fan-made" extensions/ Do-it-yourself & Painting

1 post