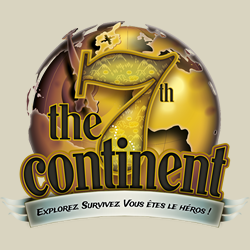 Nombre de message : 3
Créé :
Dernière visite :
Hey gang, I just want to check I have this right.

When I explore and reveal a terrain card with an action with a red border, must I do it then or when I actually move onto a card? I've been playing as I have to do it when I move.

Secondly. When playing with 2 players. If an active player takes an action that reveals a card with an red border on action box which refers to "the active player", do they mean that whoever the active player was at the time of reveal? Or, once the initial action is resolved can we chose a new active player to handle the red border action
We have searched our box thoroughly and there is no 172 cards. So you may be right about classic vs black box.

In doing some research, I see the card list pdf and notice 172 is not listed amongst those in the classic edition.

I will see if I can find out a complete list of all cards in all expansions to see where it comes in.

I have a rule clarification. In this instance, do we still put all the cards from the past back into adventure deck?