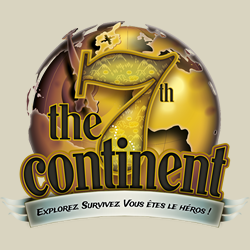 Nombre de message : 6
Créé :
Dernière visite :
Android app has disappeared from the Google store. Is this issue being addressed or is All Seeing Eye now effectively inaccessible to anyone who hasn't previously installed it?
RAW principle would dictate it only blocks

.
Thematically I would say you cannot use anything that allows you to leave the tile.
abredon
a écrit :

And as for card 180, during discussion on BGG, it turned out that players were interpreting it three different ways, and each group was sure their interpretation was correct according to the rules.
This sentence is misleading. I just found the thread, and there are no "groups" which interpret the sentence in three different ways, there is one guy dissecting the rule and figuring out three feasible ways of interpreting it, while arguing that the second one (gives a star, goes back to the discard) is the most logical one. A vast majority agreed, and almost noone argued for the other two wonky interpretations.