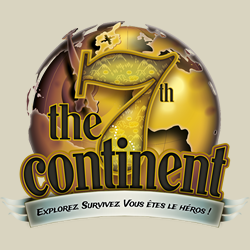 Nombre de message : 6
Créé :
Dernière visite :
The rules state pretty clearly when you can use cards , starting on page 11 of the rule book for action resolution , only the left side of the card is used when you draw cards for a result , you can use cards from your hand , inventory or journal during the cost step and/or the results step . card text is only active when it is in your hand/inventory or journal.
"The active player must perform the following action alone" Means that ONLY the active player can take the action , "Only the active player is forced to take the following action". means that all players who participated in the previous action COULD take part in this action but only the active player HAS to
Orders from the UK store have started shipping , shipping confirmation and tracking received at 6:52 am today
I emailed Gamequest just to find out when they will be shipping the orders , here is the reply :
Hello ,

Thank you for your email, I can confirm that the 7th Continent orders we received will start to dispatch early next week.

Please let us know if you do not receive a notification from us by the end of next week.