Forums/ The 7th Continent/ Card effect

3 messages
When active player is
(due to neggative card effect of a card # 219/A0657 after exploring event card Hollow trunk A0226) discarding wood resource based or featured item cards
, is it mandatory to lower pips of items, which we are discarding from? And if yes, by its initial durability value?
(Personnaly I do not think so, becasue if initial durability of discarded item card would exceed currnet pip value, it would mean discarding whole item, and that case is not described in the rulebook nor on that specific adventure card.)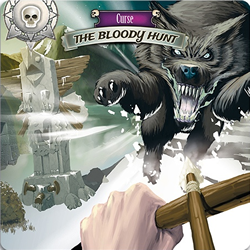 unless the card specifies " -

" you do not have to lower the pip.
Forums/ The 7th Continent/ Card effect

3 messages