Forums/ The 7th Continent/ 2nd Kickstarter Campaign

3 messages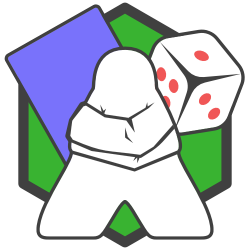 This is information confirmed by Serious Poulp (by mail): the "Classic" version of the white box published during the second Kickstarter will be available for pre-order in June. Delivery and availability on their online store is planned to happend in September!

The contents of the white box will be split into three new extensions:
- "A Prison of Clouds" will bring another playable Curse playable in the sky with the famous hot air balloon;
- "The Veins of the Earth" will bring the underground Curse, with the barge;
- "Forgotten Passages"... whose precise content is a mystery for the moment, but will not be a Curse. The content will anyway be extracted from the content of the kickstarter white box.

The "Armageddon" and "A Beacon In The Night" Curses that were obtained with the second Kickstarter stretch goals won't be available for sale.

Concerning the players that already have the Kickstarter version of the game, these future extensions won't bring any new content to you.

For those who read Facebook posts to the end, the Kickstarter of The 7th Citadel is planned after summer and before the end of the year.
Forums/ The 7th Continent/ 2nd Kickstarter Campaign

3 messages