Forums/ The 7th Continent/ 2nd Kickstarter Campaign

33 posts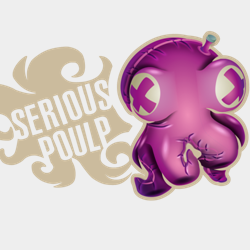 Anatrok
wrote:
...since I'm not seeing anybody voice the other opinion...
I'm pretty sure on BGG some people did state that opinion. I feel like the people who don't want exclusives to be reprinted are a vocal but very small minority.
Personally I backed the KS exclusives in the campaign because I didn't want to miss out in case there was never another printing, not to stop other people from getting that content. It would be a bummer if KS exclusives ended up in retail but this is not the case. I'm happy for KS exclusives to be made available again in the next KS because it means new backers will help fund new expansions and stretch goals. Just my 2 cents.
Well well touchy topic...
First of all I have missed the first KS (only heard about the game few months later...)
And having played few times, my opinion is that the KSE (but the specific curse) is really part of the core game. Take the characters (and I really want to get HP Lovecraft and his imaginary friend) of course you need only 4 to play but then it is much appealing to play another game with the same charcters...
But some of you will argue that I am supporting full reprint just because I did not get the game. Well I am kickstarting a lot of games (some would say too many) and from a personnal point of view I am not a big fan of KSE... lower price than the retail price is fine by me but why, if you love a game would you want to prevent other people from experiencing the full possibilities of the game? Because you were lucky enough to hear about the game a little earlier? A kickstarter campaign is a month frame if you miss it you are screwed (well nowaday you have a lot of communication before, you see a polished version of the game and few minis months before the KS and in case you miss it you have the late pledge). I am no big fan of "I got exclusive and you don't" way of thinking... from where I stand I want everyone to be able to get everything if they are willing to pay the price. But that is my opinion

SP says it is insane to sleeve the whole content (and expensive) but I would really like to see a specific box (most likely addon) with additional trays for a fully sleeved content.
I goat cursed !

They should sell the KS exclusives at an additional charge in an extra box and keep it for KS backers only. This means it's not in retail but you can get it in the future.

: 0/7

: 2

: 12h (6 sessions)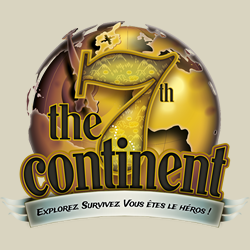 I am ok with exclusive content staying with KS campaigns, so everyone can get the content who helps them build the system, but things like the special box and stretch goals and such should only be available to the backers of that KS. KS2 can still buy the game and expansions that are not exclusive but not the extras. They should have different stretch goals that are unique to that KS. That is my opinion.

It's like MTG, if you didn't get a MOX or B.Lotus you sigh, but if you like the game you still play. Lots of content out there for new players, even if they missed out on a few things.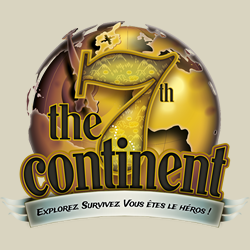 Of course everything should be re-printed, including stretch goals and KS exclusives. The whole game is KS exclusive anyway. And since backers of the 1st campaign can get all the new stuff from the 2nd campaing I don't get why anyone would be whining about it.
So the new KS wil start at 26 sept 20h CET. Does that mean 21h in France? Because France is right now on summer time (+1h).

: 0/7

: 2

: 12h (6 sessions)
It will be 20h in France (source : SP in the KS comments).
---
Campaign will run until the 19th of October.

Firebird

(Phoenixeux sur TT)
[DV



] [OG



*

] [LG

] [CD+SI


] [SI

] [CD



**]
*[Histoire-T7C

] **[Pénitence

+Funéraille

]
I goat cursed !

It's sad to the english version of the forum go dead because the KS comment section is absolute cancer. :(

: 0/7

: 2

: 12h (6 sessions)
What do you think will there be a new kickstarter soon. I so absolutely want this game "all in"
I quote myself from another topic.
Firebird
wrote:
For those who [...] wish to acquire The 7th Continent and its extensions:


The game will NOT be re-printed. (except if translated, but not on the agenda)

Some boxes from surplus production could be put on sale on this website, once contributors delivered and after-sales service assured.

On the second-hand market, you will probably find opportunities to buy a game, even before its delivery you buy the "pledge" of a contributor and wait for his box), the box of a player separating from his copy. Specialized websites and forums exist for these exchanges between people.
Sorry...

Firebird

(Phoenixeux sur TT)
[DV



] [OG



*

] [LG

] [CD+SI


] [SI

] [CD



**]
*[Histoire-T7C

] **[Pénitence

+Funéraille

]
Fortunately got the first kickstarter now with the expansions, so I only need the Veteran expansions. Maybe there is chance for this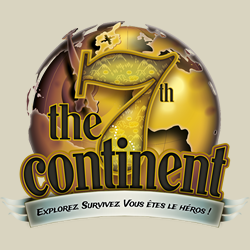 Just some food for thought. You bought Gloomhaven in Nov. 2019. The first edition from the original Kickstarter shipped in Feb. 2017 (and was funded on Sep. 2015). So you got Gloomhaven 33 months after the people who backed the first Kickstarter.

Now ask yourself: is $50 off and errata fixed worth waiting 33 months after the initial delivery of Frosthaven? Is it worth waiting even 12 months? Note Frosthaven most likely won't ship until March 2021. Waiting 12 months for errata fixes and some discount would put you at March 2022. At the rate your group is going (20 scenarios since Christmas) you'll be ready for Frosthaven before March 2021 even if you do Forgotten Circles and Jaws of the Lion campaigns.
Forums/ The 7th Continent/ 2nd Kickstarter Campaign

33 posts