Forums/ The 7th Continent/ Rules and Operating Points

2 posts

The Forgotten Chamber

A FanMade curse which is... digital !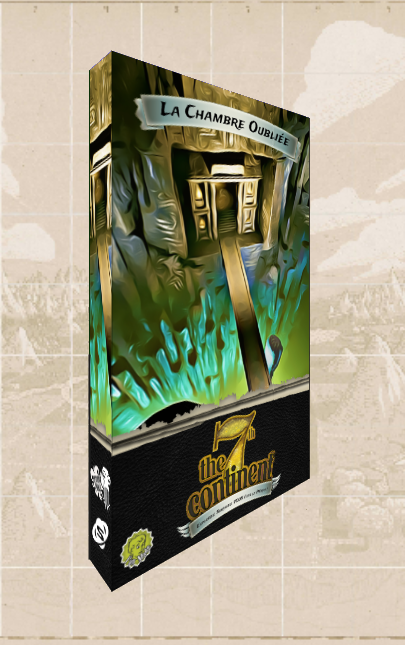 Hidden in these lands until forgotten, a mysterious secret is buried in a chamber.
To find it is one thing, but will you dare enter it and awaken its secrets?

Presentation
The Forgotten Chamber is a digital curse. It is playable only via an electronic device, preferably a smartphone.
Just start a game as usual with the device on the table, which will display its own cards.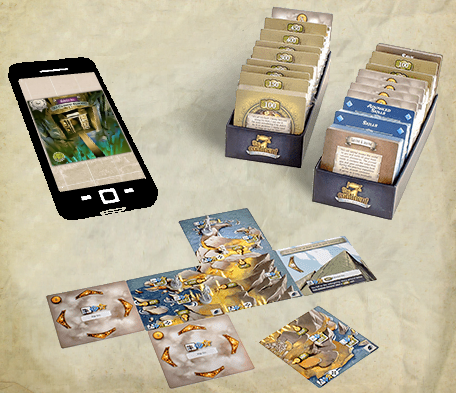 Characteristics
- Around digital 60 cards;
- About 8 hours to solve it;
- Required The 7th Continent Collector or Classic Edition;
- Integrated saving system;
- Playable from 1 to 4;

How to play ?
1. Go to
http://extraboard.net/la-chambre-oubliee.html
(english version not available yet, see below)
2. Prepare your game and play !
3. Optional: print the curse card

Can it be played offline ?
Not for the moment.

Why digital ? Is a paper version possible ?
The curse was designed with digital features, with some non-possible interactions with physical cards.
A paper adaptation is not planned.

English version ?
The review phase will start soon, anyone can participate with the conditions of:
- being an native english speaker or having a very good English level
- be able to play a game (any number of players) in the next weeks
(review without playing is also possible if you already played with the French version)
Please apply to http://extraboard.net/contact/, so I have all volonteers at same place.

Make sure to respect the SPOILER tag if you want to share your experience

Good luck


6/12

50h
Malédiction FanMade:
La Chambre Oubliée


Sauvegarde Multiple

, d'autres choses sur extraboard.net
Forums/ The 7th Continent/ Rules and Operating Points

2 posts