Forums/ The 7th Continent/ General

8 posts
As the german Version for the Classic Edition was announced, is there any way any other stuff is coming in German?
Also interesting, if the 7th Citatel will have some German version?

VG:

PoC:

IM:

CS

009:

,

123: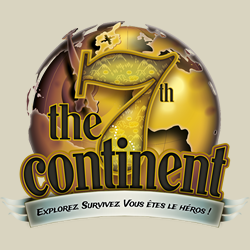 I would like to take up the thread again, is there any news about this?


I am looking forward to finally play your game.
Hello forum and seriouspoulp btw

Dear Serious Poulp Team,

I wanted to check if the release date, which was given in the middle of the year, is still up to date.
Will the German version be released in November as planned and is there already an exact date?

Thanks a lot and best regards
Hello :)
On the
shop
, the date is "Weihnachten 2020".

Firebird

(ma ludothèque)
[DV



] [OG



*

] [LG

] [CD+SI


] [SI

] [CD



**] [SI+TS en cours]
*[Histoire-T7C

] **[Pénitence

+Funéraille

]
Thank you for the quick response.

OK, so can I assume that the release will be delayed to mid-December rather than November?

Best regards
I don't know, Hipi86. I'm just a modest moderator.

Firebird

(ma ludothèque)
[DV



] [OG



*

] [LG

] [CD+SI


] [SI

] [CD



**] [SI+TS en cours]
*[Histoire-T7C

] **[Pénitence

+Funéraille

]
Forums/ The 7th Continent/ General

8 posts