Forums/ The 7th Continent/ Le campement des aventuriers

3 posts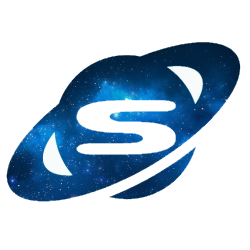 Hors sujet total mais pas trop, pour vous conseillez un jeu :
Return of the Obra Din
Vous aimez les mystères à résoudre ?
Vous aimez explorer ?
Vous aimez l'ambiance maritime du XIXe siècle ?
Oui forcement, sinon vous n'aimeriez pas le 7th Continent.
Donc foncez acheter ce jeu !
L'Obra Dinn est de retour, 6 mois après s'être perdu en mer, sans équipage. En tant que responsable du service des enquêtes d'assurance (!), vous êtes envoyez pour comprendre ce qui s'est passez à bord. Votre mission : déduire le destin de chacun des 60 membres d'équipage.
Disponible en français
Lien Steam
L'ambiance à la fois graphique et sonore est excellente, et l'histoire est passionnante. Je suis resté scotché de bout en bout.
Si certains veulent en parler, c'est avec plaisir.
Après tout, on est sur un forum parlant de malédictions

XP:

12/12

100h
Créations:

La Chambre Oubliée

Curieux Observateur

Sauvegarde Multiple
Et d'autres choses sur extraboard.net
Je confirme, ce jeu est vraiment génial.

Il y a également un autre jeu d'exploration/énigme que je trouve excellent, il se déroule sur une île déserte et une malédiction semble s'être abattu sur elle. Ce jeu, c'est The Witness:


The Witness était gratuit sur l'Epic Store, j'ai donc essayé genre 1h, OK, les casses tête semble un peu varié mais j'ai trouvé ça malgré tout trop répétitif :(

Pour Obra Dinn, j'avais sur ça sur le Bazar du Grenier, ça me semblait effectivement assez cool
Si vous ne prenez pas le temps, c'est lui qui vous prendra...
Forums/ The 7th Continent/ Le campement des aventuriers

3 posts